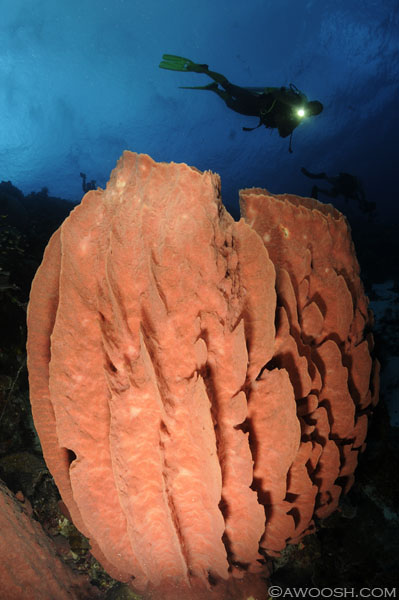 Today's pic is a bigass barrel sponge, taken in the Banda Sea of Indonesia.
Sponges are cool things – they grow big (this one was at least four feet tall), and fast, and are host to several little reef critters, including hairy squat lobsters (I'll share one of those tomorrow). It is not unusual to look down the barrel and see a fish lurking – common squatters are coral trout and lionfish.
The diver in the shot is Ali – an Indonesian dive guide famous for his great giggle, and his eagle-eyed prowess at finding really cool stuff. We first met Ali when he was a dive guide on the (now defunct) Archipelago Adventurer II. He has moved over to the Arenui, and continues to be a great spotter.