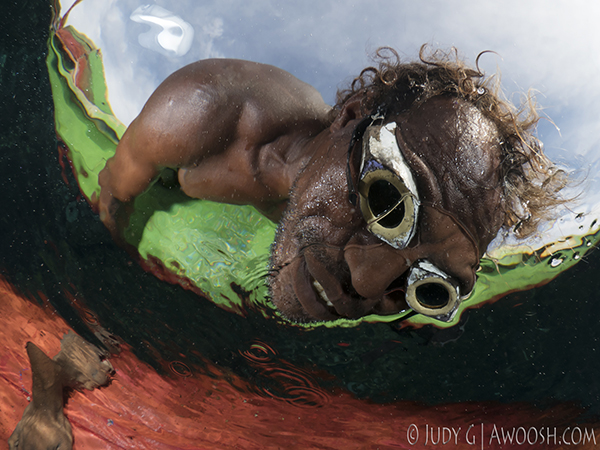 And now for something a little different. This fellow peering down at me as I took pictures from under his canoe is a local fisherman in the Alor area of Indonesia. These guys hand make bamboo fish traps, and place them on the reef. Then they paddle their side rigger dug out canoes to the traps, and use their hand made goggles to look down and keep an eye on them. They also free dive to spear fish.
The hardest part about getting a shot like this is holding your breath for long enough that you don't get your exhaled bubbles in the shot.
One of these days, I really should do a write up for this trip. The diving was wonderful – an excellent combination of muck and gorgeous reefs. Topside was interesting as well – some very pretty sunsets, lovely mountain  islands dotted with rural villages, and behemoth blue whales, spotted several times!