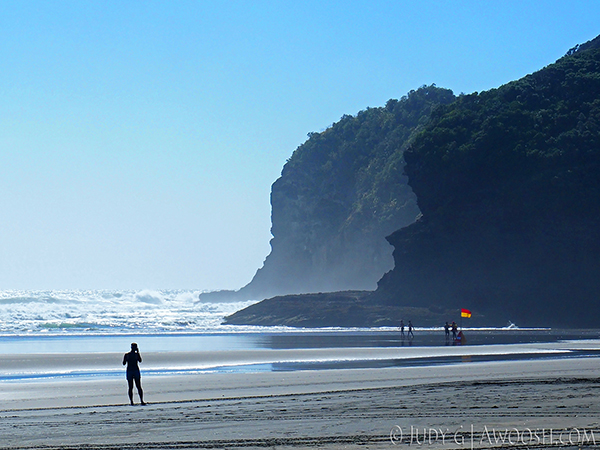 It's been a bit of a whirl of travel over the past few months. In addition to some regularly scheduled dive and Berlin biz trips this year, a couple of other opportunities have arisen – one – in absence of any kids who could join us for Christmas this year, Mr G and I decided to make a hop over to the Philippines, to enjoy some (more) of the great diving there. We dove both Puerto Galera, and Anilao on this trip – which are both quite easy to reach from Manila, and don't require a domestic flight, as the linked trip above to Dumaguete did. For the most part, it was (great) muck diving, but I did do a couple of dives with the wide angle on, to try to capture some reef scenics. There was some pretty big excitement on Dec 26th, when we found ourselves in the direct path of a very destructive typhoon! It was a bit scary, but we were fortunate to be in a safe location, from which we could watch the crazy weather happen. And amazingly, we were back diving the following day!
I have been sharing a few pix from this trip on my Instagram and Facebook, and I hope to find some time to do a bit of a trip report which I will post here. You can follow me on both sites – Judy G Diver – if you would like to see more of the photos.
I also added a trip to New Zealand to visit one of our kids who is on a prolonged stay there. It was my first time in Kiwiland (I don't count a flight connection in Auckland on a previous trip to Australia, as we never left the airport). And what a place it is. We did a two week driving tour through some of the prettiest scenery I've ever seen. Seriously, I was pretty gobsmacked by the beautiful wild beaches, the pointy volcanoes, the boiling mud, the millions (!!!) of wooly sheep dotting golden hillsides, the cobalt blue lakes, the twisty scenic highways. And don't even get me started on Milford Sound. Epically beautiful – and we lucked out and got a bluebird day to tour it. Again, I hope to do some sort of trip report, much like the one I did for our brief driving holiday on the west coast of Ireland. As always, it is not about showing off my photography, but instead, it is a desire to share information and experience with others…
So I'll say ciao for now. More soon.