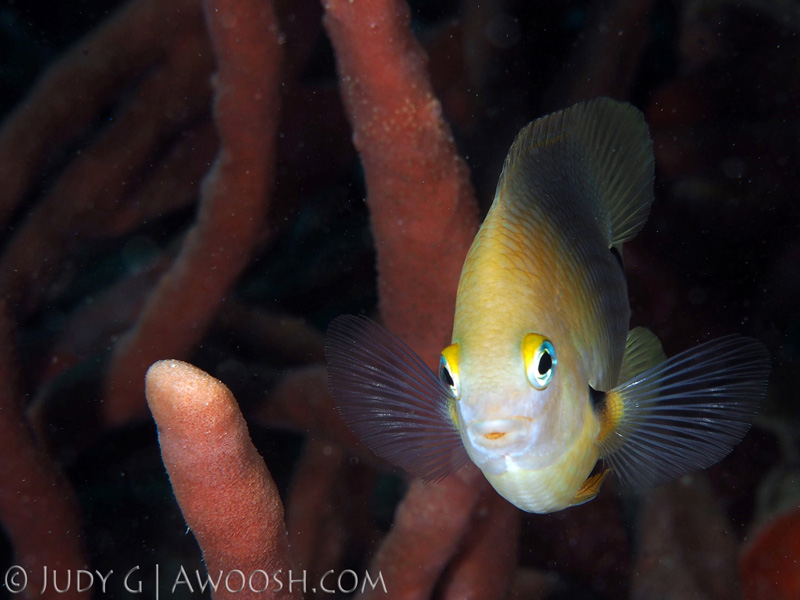 A break from the India serial blogging.
After the amazing adventure in India in February with the ladies, Mr G and I were very fortunate to travel to Roatan in Honduras in March, to join in on a large 'reunion' dive trip.
We stayed and dove at CoCo View Resort – and it was generally pretty great. I hope to find some time in the future to write something about it. I will definitely be sharing some pictures from the trip in the coming months.
Here is a picture of a cute little damselfish (about 4 inches in length). These pretty little flitters are cousins of anemonefish, about which I previously have shared my obsession. These small fish (both damsels and anemonefish) can be frustrating to photograph, as they are constantly in motion. At times, usually when nesting, they can be quite aggressive, and have been known to nip divers.
So, basically, they are charming little b*stards ;^)