Where do the months go? I've recently returned from a dive trip to the Big Island of Hawaii, and have been bagging a few cold water shore dives closer to home, but have been neglecting the blog, bigtime.
One of these days, I'll get back to making regular entries, but in the meantime, here is a link to my most recent piece for the magazine – all about Palau.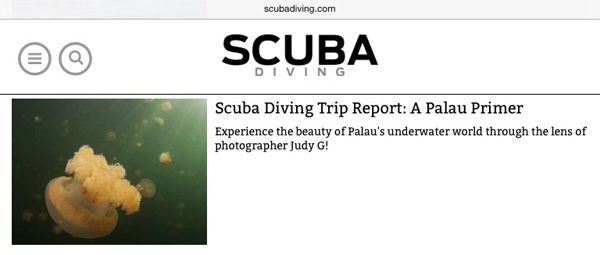 Click here to take you to the magazine gallery and write up.
And, if you really want to dig in, here is a write up I did on the blog, on my return from the trip, in March.